Reading Time:
4
minutes
What I took back from the Birmingham event organised by FutureGov.

Note: there is a speakers list with links to their twitter account at the end. I'm only using their initials in the text.
Business As Usual vs Transformation
To do transformation well, you need a team of dedicated people. They should not be doing other things like BAU at the same time. But they should know about the BAU so they can bring this knowledge in the transformation (JF).
You need to have a bigger focus on prevention rather than acting after the facts. Go to the root cause.
This echoed Sharon Thompson work on housing to tackle homelessness: You need to find solutions for people who are homeless now, but you also need to understand why they became homeless in the first place so you can try to prevent it from happening.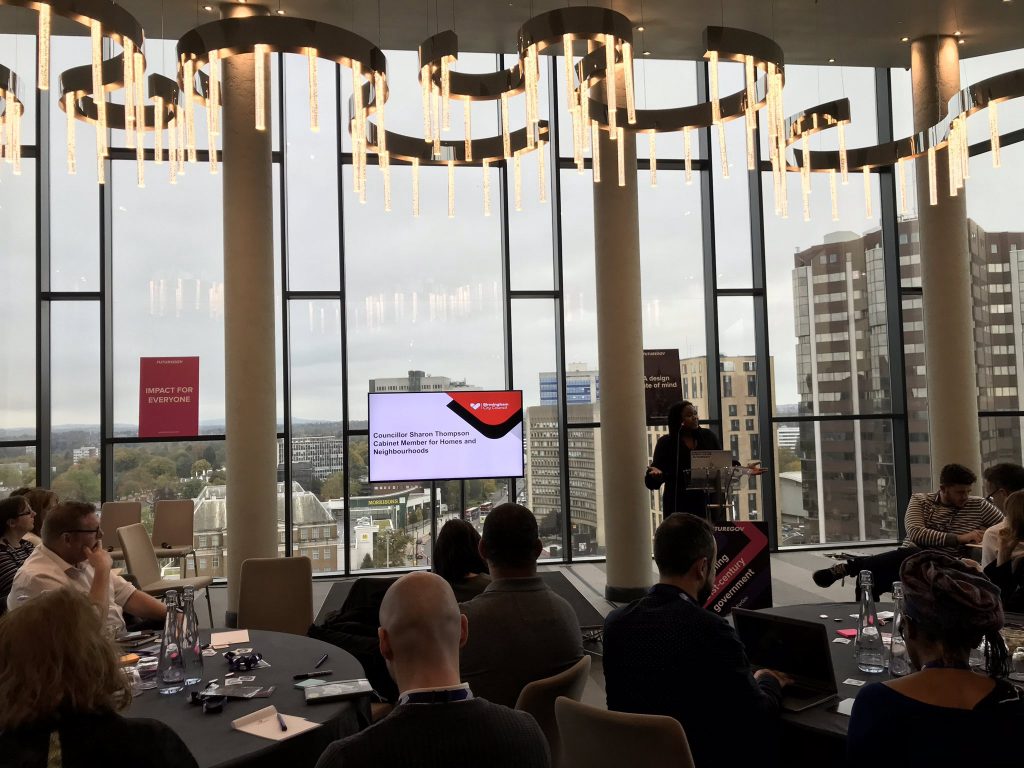 There is always a context and a political consideration
We don't design public services in isolation. There is always a context to take into account and there is always a political element to it too (JF, ST).
This reminded me of the flat double diamond concept I saw recently
Communicate, communicate, communicate
This came up during many talks and during the panel discussion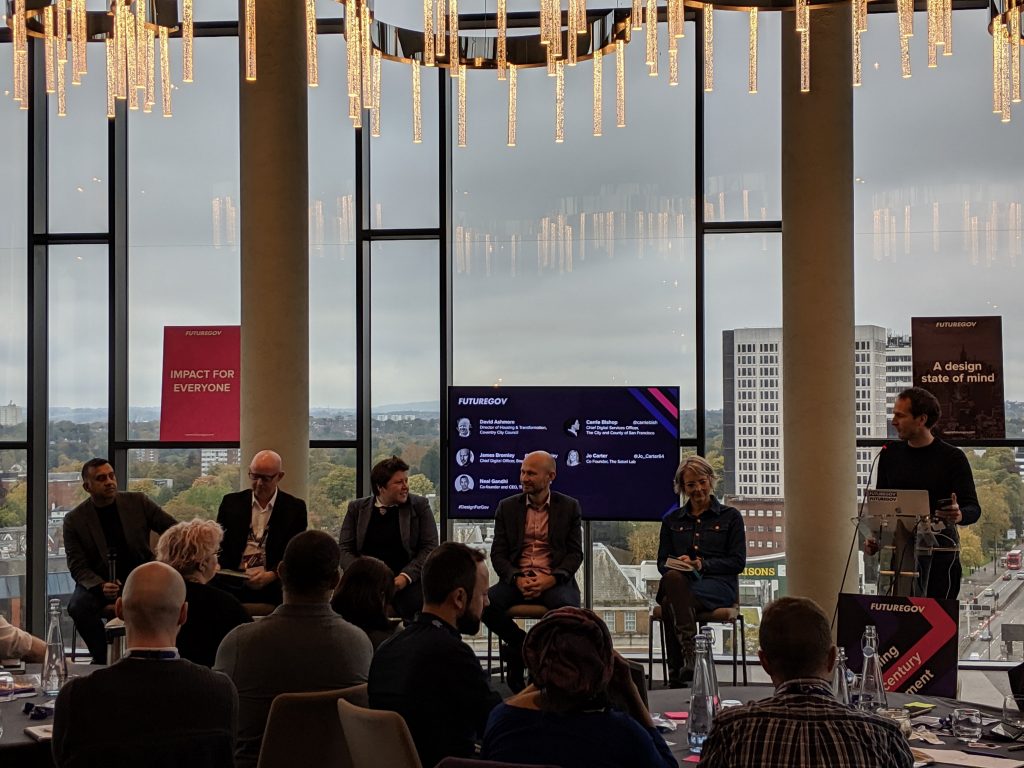 When you work on a transformation project, bring the current staff doing the job you are transforming to the Show and tell, they will provide your with precious feedback and insights (JF).
Carrie Bishop said that as a Chief Digital Officer she needs to:
Get the vision (and this needs to be authentic, you need to believe in it — NG)
Get the money for it
Get the right team (diverse with all the skills you need — not every one is called Dave (DA)
Communicate the vision to everyone, again and again
We need to change the old mindset
Letting go is hard. Most people in a position to lead public services, made their way up thanks to old mindset and ways of working that have completely changed now. They need to let go of what took them where they are today. (DC, DA)
Boards can be adversarial and judging. They should be helping the project team (JF). Instead of monthly board meetings, take them to a workshop, where they can see the work as it is done, and participate instead of reporting to them in a room. This helps changing the mindset.
People take comfort in the fact that today's system 'works'. But how acceptable is today? You need to show them what's broken.
Jo Carter provides 6 months training in Service Design and she said that once you shift people's mindset, there is no going back. I hope she's right!
Carrie Bishop explained that in San Francisco, what is important is equity: everyone has the same chance. In the UK, it's all about saving money and efficiency. We need to think about why we do this transformation beyond saving money?
More about Carrie's journey and the difference between the US and the UK in this article:
Value is a matter of position and perspective
It's the second time I see Ade Adewunmi and I really enjoyed her talk again.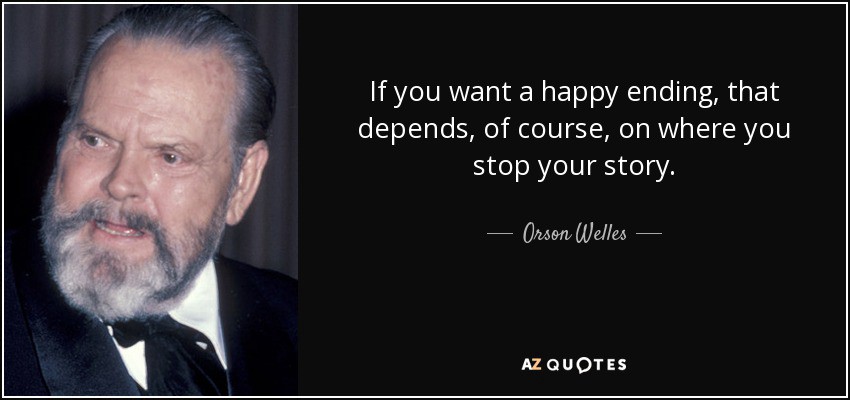 She was talking from a machine learning perspective but this is also true in service design. The value you bring is experienced differently by the various actors on the journey and where they are on that journey.
Machine Learning is coming for you
According to Ade, it's coming for you whether you want it or not.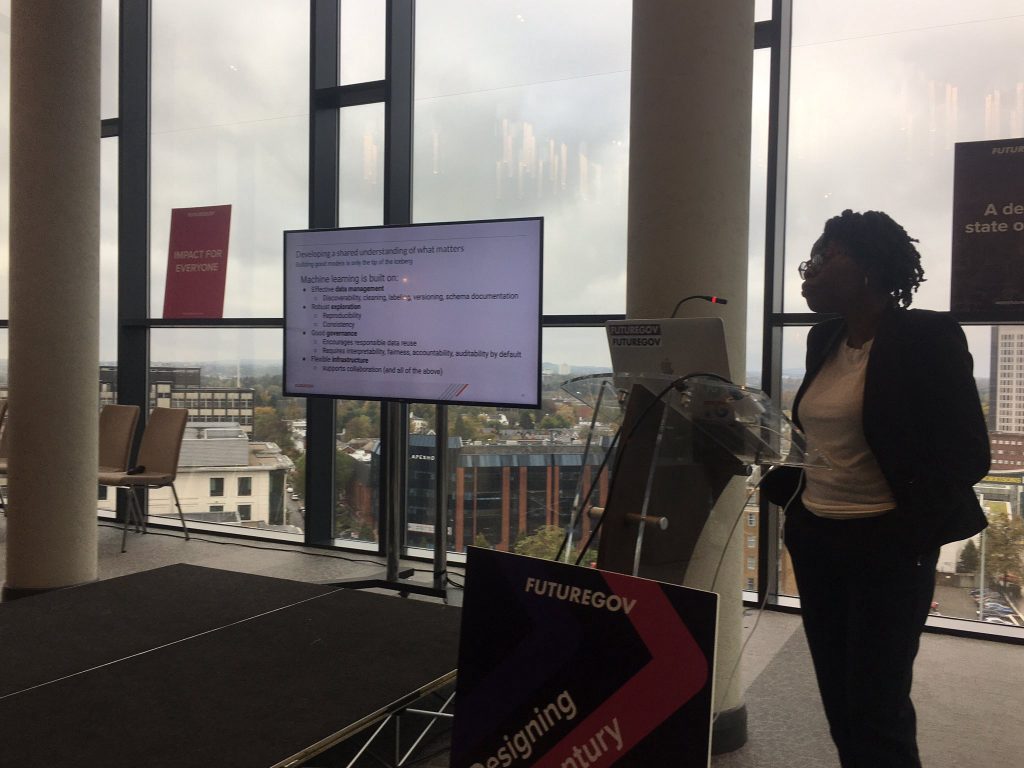 We are working in a fragmentic way, it's hard to join the dots. ML can help you provide a richer context when it's done well.
Data reused is fundamental to ML.
Model = Data+ Algorithm
The Data and the Algorithm are very tightly coupled. So it's really hard to transfer a model to something else.
Quotes about the users
"The users are part of your team" (AA)
Talking about homeless people and others struggling to get a place to live:
"Users are Experts in experience" — (ST)
Mentioned during Planning for housing, but came up in other talks too:
"You need to think not only of the individual's needs but also the needs of the Community and the Society". — (SW)
Table discussion
There were various themes to chose from, I picked Agile. There was a lot of people with various experiences of Agile. All, mostly painful…
This was led by Matt Jukes, who I realised after the event was the author of the article below I had read not long ago: Grumpy Old Person
The speakers
Panel discussion
Facilitated by Dominic Campbell, CEO at FutureGov
Neal Gandhi, CEO at The Panoply
David Ashmore, Director of Housing & Transformation at Coventry City Council
James Bromley, Chief Digital Officer at Bourne Leisure
Jo Carter, Co-founder, The Satori Labs
Carrie Bishop, Chief Digital Services Officer, City and County of San Francisco
Table discussion
For me it was about Agile, led by Matt Jukes