Reading Time:
6
minutes
I've never been too sure about what I wanted to do "when I'm older".
I've worked in banks, in an airport, in a research lab, in schools, in a shop counting money with a "gangster style" machine, in video games (testing and support), teaching French to kids, to adults, and worked as a software developer. After all these years, I've finally got the job that's the best fit for me: Service Designer.
Hmm… what's a Service Designer?
Well, here is what the government says:
"Service designers design the end-to-end journey of a service. This helps a user complete their goal and government deliver a policy intent. In this role, your work may involve the creation of, or change to, transactions, products and content across both digital and offline channels provided by different parts of government."
But this video might give you a better idea:
If you want to know more, here are some articles you could read:
OK, so how did I get there?
I'm afraid it's a long story…feel free to just skip to the Tube Map of my journey.
A lonnnnng time ago, I got a Degree in Computing, learning about Logics and Artificial Intelligence.
Fun fact: It was so long ago that when I started that degree, I had never had a computer or even used one!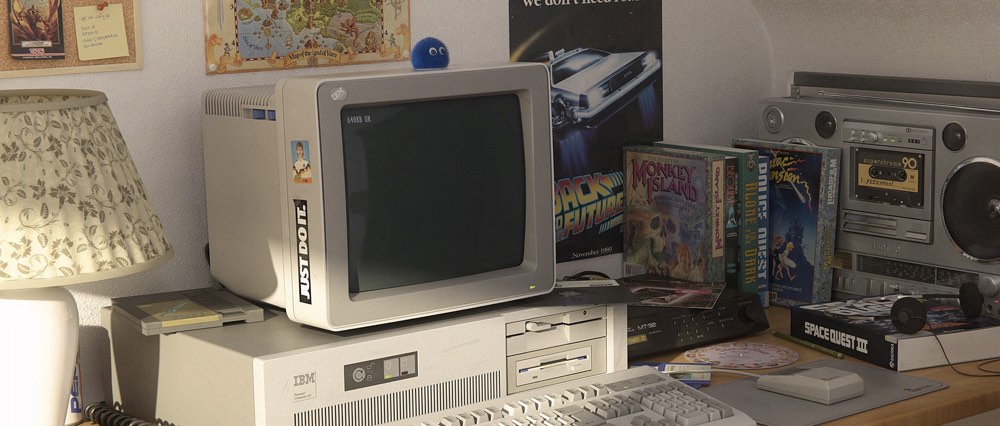 I went on to do a Master in Cognitive Sciences. It was kind of a new concept at the time: trying to get people from various disciplines (Psychology, AI, Linguistic, or Neurosciences) working together to "scientifically study the mind and its processes". I really liked the idea, but I wasn't thrilled with the teachers, all coming from their specific subject and not really working well with each other.
"This is not for me, maybe Teaching is…"
I stopped there thinking it wasn't for me, but years later, I realised it was probably as close as I could be from UX at the time. Instead I became a teacher. Did that for years, with little ones (2 to 5 years old) and then the whole family moved to Scotland. Teaching French to kids seemed like a really good option for me, so did that, primary kids first, then nursery kids but also adults. As self-employed, I had to advertise my classes, so I designed a website for it.
"This got me thinking: I like designing websites, maybe I could become a web designer?"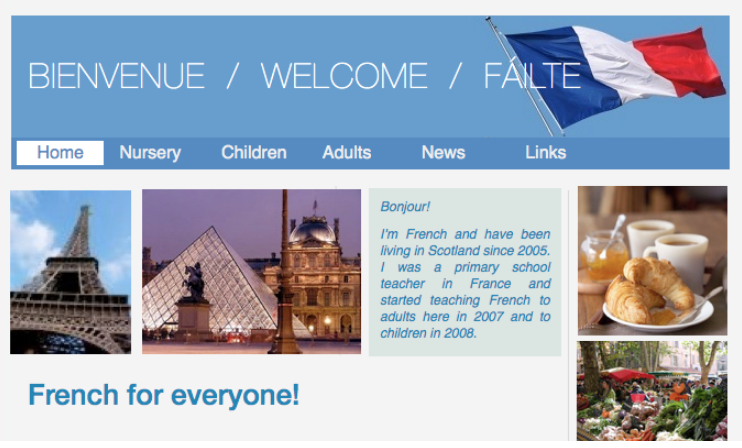 Hmm… things had changed a little since my first computing degree 20 years earlier. So I did a brand new Computing degree with the Open University. One of the modules was Interaction Design, I really like that one, so did my IT project in it.
Got a Software Developer graduate job for the Ministry of Justice and got involved in a Digital Transformation project where there was no designer. So looked at GDS (Government Digital Service) recommendations and learnt on the job.
"I really like UX Design, that's it, that's what I want to do, not just coding"
But I could not get training (my manager would not agree as I was a dev, not a designer … ) so started learning online (weekends and evenings) with the Interaction Design Foundation, and at the same time, I started going to UX meet ups and events which was key I think to learn from others and start to be more confident. Eventually we got a good designer in the team so I could learn from him but I was still considered "only a dev".
Eventually, I've found a role in a Council, "design" related, and learned a lot on the job, but could not really work the way I wanted there so I changed again and got my actual role as a Service Designer for Scottish Enterprise.

This looks a bit convoluted. Every jobs I had contributed to where I got in the end, but I think what really drove me there were the disappointments along the way.
Disappointments can turn into big drivers
The first one worth mentioning was when I fail to get a graduate position in August 2015 for a bank on the second interview with them. At the time, I was still studying for my Open University degree while working in Video Games Support. Being so close to getting this graduate job prompted me to quit my job so I could study full time and make the most of my degree to look for graduate jobs next.
I did get the next graduate job (the Ministry of Justice one) but was really frustrated not being able to get training so this prompted me to just train myself.
I started applying for UX jobs and got some interviews. I went to a UX talk event hosted by a bank where they said they were looking for designers. Great! Will you be looking for junior roles too? Yes just email us. I did. But in fact, they would not consider me because they could not see the experience I had via emails so I didn't get an interview. I was struggling to show that even in non UX jobs, I had in fact done UX (like when I was supporting video games). I needed to show that experience.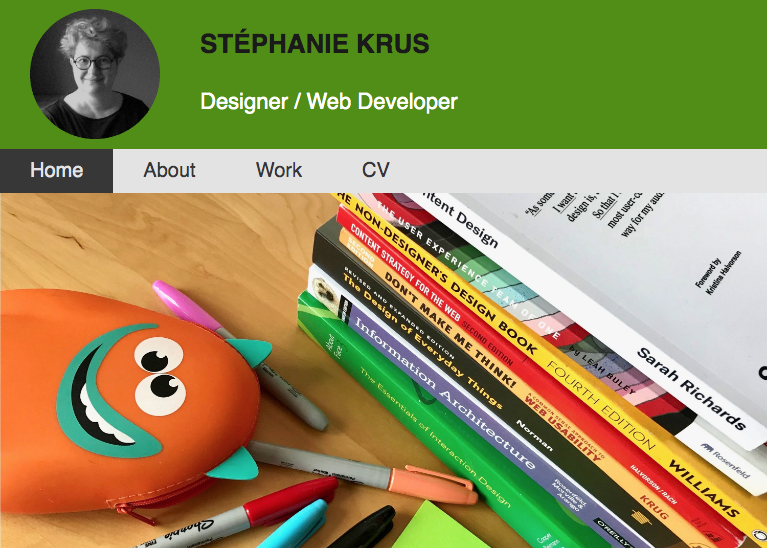 So I decided to create a portfolio. I really didn't have much to show at the time, but it's not so much about quantity, it's about how you can use and showcase what you have. And it did work. I got more attention, more interviews and eventually a design job (yeah!) at a Council which ended up being… the last big disappointment.
"I was still thinking UX Design was my thing when I started there…"
…but really, what they needed was Service Design: to really improve the customer experience, we needed to improve the internal processes, talk to the internal users, take the time to do proper research and rethink the services end to end, not just to make it look nice on screen for the customer while keeping the backend as it was because there was no time for it.
"The one thing I wasn't supposed to do was exactly what I wanted to do: Service Design"
In the end
I got lucky, I got a few interviews lined up, one for a Service Designer contract. I really prepared, didn't get it but got really good feedback. This boosted my confidence.
Going to the Service Design in Government Conference in March 2019 just confirmed it for me: Yes, that's what I want to do: Service Design.
The next interview was for Scottish Enterprise. For a Service Design role. And I got the job! I'm still a bit in chock to be honest, I applied not thinking I would get it but there is no harm in trying.
I would really advise anyone to still apply to jobs even if you think you're not experienced enough. Worse case scenario, you wasted a bit of time applying, maybe you'll get an interview and that's valuable experience. And who knows… you could even get the job!
So it's been a long journey, with lots of ups and downs, frustrations, disappointments, but I met a lot of great colleagues along the way, and in the end I can finally say:
"I love my job!"
I could never really believe people when they said that before, but yeah, you can get into such a job. It's not a legend, there are some like that out there. So keep looking, and don't hesitate to change jobs if you're not happy in yours.
Want to become a Service Designer too?
Here are some links that could help:
Good luck!
---
PS: This article was prompted by Bobby King asking in our meet up group "how we broke into UX", and many others asking me on various occasions.
You might also be interested in other posts I wrote:
How to start working for the government and the public sector