Reading Time:
7
minutes
Questioning how we do things seems to be suggested everywhere you look these days: inclusion, accessibility, sustainability, ethics, ecology, data protection … there are many things to take into account when you design a service or a product.
Some questions
are we designing something that is actually needed and are we fulfilling that need?
do we need the data we are asking for and is it going to be safe with us?
could this data end up being used in a way that could harm our users?
can anyone access this service, is it accessible but also, is it done in a way that won't distress the users, won't make them feel stupid or discriminated, won't use all their broadband or monthly data?
could the code we have developed be reused in a way that could be harmful to others?
are we wasting public funding? people's time?
are we designing this in a way that will be sustainable, what will be the impact on the environment?
are we using images, code from people who are not very ethical?
The list goes on…
Where do you start? I've gathered here some sources to follow and others to reflect on.
Design the right thing | Design the thing right
To make sure you are designing the right thing, you need to design with, not for the users:
The 'Scottish Approach to Service Design' describes design as a way of exploring the problem space openly, collaboratively and with users, before a solution or service is decided.

We need to:

– collaborate to deliver end-to-end service journeys for citizens

– work together to create the right conditions and a shared language

– make sure our design methods are inclusive and accessible for everyone, so that we encourage, empower and enable all citizens to participate in designing the services they need
More on this:
Try predicting the future
Are we designing products that support the world we all want to live in?
I really recommend checking the work of Artefact. They created a set of cards to prompt discussions and brainstorming sessions.
From their website:
Visit The Tarot Cards of Tech website to download your deck. Bring them to your next brainstorm or team meeting to start a conversation about questions of scale, of what usage really means, and how equity and access play a role in the technology we create.
Perhaps the cards will help you expose a potential negative outcome that can be avoided, like a feature that could be abused or alienate people.
The cards are also designed to help reveal opportunities to increase the positive aspects of technology, like ways to create more inclusive products or connect people in more meaningful ways. Either way, let us know how you use them. We would love to hear about your experience and the dialogue that results!
Impact on the environment
This is one impact most people don't see. We think online is better because the process becomes paperless, but there is also a cost to digital.
The Government Digital Service (GDS) Service Standard used to have 18 points to follow when you design a service. Now it's 14. Its Scottish Government counter part, the Digital First Service Standard has 22 criteria.
There is a lot in common between them but only the Scottish one mentions Green ICT and tells you to consider the potential impact of your service on the environment.
Note that the Digital First Service standard will change soon to 14 points like GDS, but still mentions the environmental impact in point 10.
From the website:
Follow the principle of 'reuse before buy before build'
Maximise reuse of existing services and technology components across government
Consider the impact of your service on the environment
Create a service that reduces waste and energy consumption where possible, for example through cloud computing, minimising use of paper and reducing travel needed for the delivery or use of services
The GDS has just published an interesting article about measuring the climate impact of their digital services.
For more on this, Gerry McGovern is a person to follow.
Digital is garbage – Gerry McGovern on LinkedIn
Code of Ethics
Ruined By Design from Mike Monteiro is a good place to start to think of Ethics for designers. If you don't have time to read the book, there is a podcast you can listen to and this article: A Designer's Code of Ethics
To keep an open mind and learn from others
I don't really like Twitter. I feel there is a lot of moaning, venting and abuse there. But this is also a good place to find ideas, articles, infos, and where you get a better understanding of other people's experiences, frustrations and ways of thinking. This is what I look for and in the last year, I've learned a lot that way.
Some people I would suggest about inclusion and accessibility:
Designing in the open
This means sharing your work and/or process publicly while doing it.
Brad Frost explains it very well in this blog post.
There are a lot of advantages:
by sharing early, you get feedback early too and often
because it's open, you can hear back from a wide variety of people, so you are more likely to be inclusive and hear back from potential similar designs you could have missed out otherwise
this forces you to be transparent, to be able to explain, in simple terms, why a decision was taken; you're more likely to do the right thing that way
For developers
Two recent initiatives which made me think. It's mostly symbolic, but this is a start to raise awareness:
What happens to the data
I'll be honest, I struggle with this one. Articles are usually very jargony, there are lots of legal and policy speech in there and it's never an entertaining read, but it's still important.
Always question why you ask for data: Do you really need it? Could you find it somewhere else? Do you need to store it? and if so will it still be correct next time you use it? Will it be secure?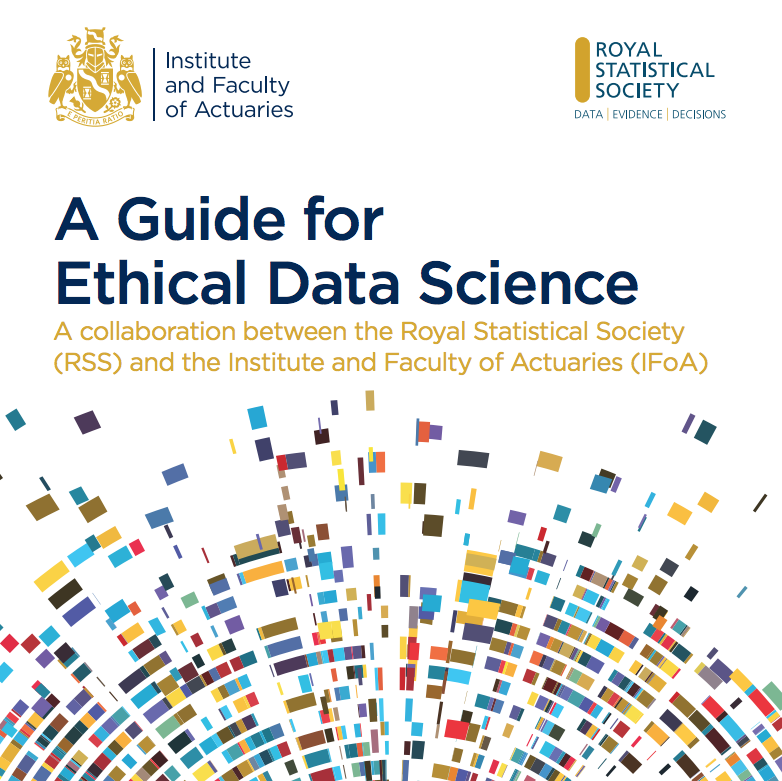 Two women to follow on Twitter:
About Artificial Intelligence (AI)
Beware of racial bias
Face recognition and other applications are very poor with non-white skin
Ethics are important
EU Ethics guidelines for trustworthy AI: lawful, ethical, robust
I've have a blog post about AI for more resources.
Keep an eye on your team power dynamics
It's something everyone probably experiences (unless you're on older white man?): some people's voices are never heard. They might have stopped sharing or even when they do, they are not listened to for a wide variety of reasons. Vicky Teinaki, recently wrote a really interesting post on this: From team to allies: how government service teams can work together to reduce internal inequalities
From that post:
For anyone with less power than you, help them be heard and not discriminated against. You can do this by:
– making sure that person is given a chance to speak
– making people understand the importance of their role
– being mindful of the grade structure and when it may be necessary to use it
– pushing for communities of practice to be transparent about both helping their members but also holding them to account
– cultivating your knowledge of the lived experience of colleagues who aren't like you
It's hard
There is a lot to keep in mind. It's not always black and white, and quite often, taking the right decision is not within your power. But you can try to influence this and raise awareness of issues.
So keep asking yourself: "is this the right thing to do?"
If it's not: voice your concerns
It can feel like you are the only one thinking that way in your team or that it's much bigger than you, but this is the only way to start something and move the line toward the right direction.