Reading Time:
5
minutes
A green doughnut started a big reflection this morning. This wasn't on my to do list for today.
Lately, I'm doing a lot outside work, all super interesting but all competing for my time. A little bit of all this has always been there but it's growing a lot lately.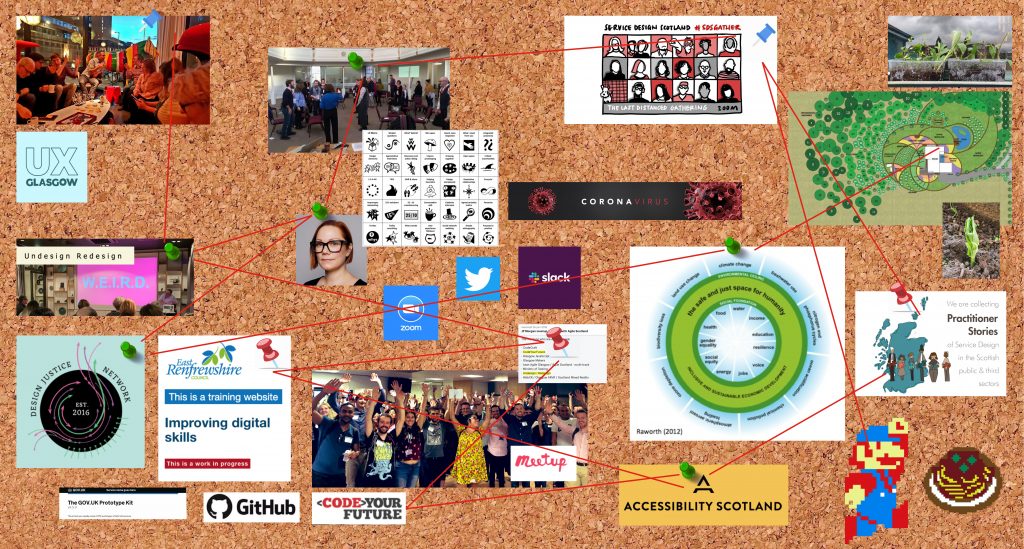 Doughnut economics
It's not new, but this is something I saw in a tweet this morning for the first time, so I started digging. It's like a dashboard to help you meeting the needs of the people (the inner circle) within the need of the planet (outside the doughnut). Ideally you want to stay in the green area.
There is a short video below, but you can also learn more about the concept during Kate Raworth's TED talk, and more recently how Amsterdam is using this at a city level.
This brings together a lot of my interests: design, ecology, how we can try to make a fairer society, stop thinking the only way forward is growth, and how this could be started at a community/city level.
About a year ago, I read about Design Justice, and about Earth centered design manifesto and it all felt a bit too much to take into account at the time: where do I start?
So this doughnut idea feels a potential way of trying to take both into account.
Design Justice, inclusion, post normal, Covid-19
A lot of people don't want to go back to 'Normal' post covid-19. 'Normal' wasn't great for many and now we can see that radical changes can be done if we want to. I really hope we will keep the momentum and find ways forward for a more inclusive society and more sustainable life styles.
It still feels very much like utopia, especially if you watch the news, but climate change and the covid-19 experience could be the final warnings we needed. Well, I hope!
PostNormal
The talk by Alastair Somerville was the first event of a new meetup I started going to in April 2019 organised by Leah Lockhart: Undesign | Redesign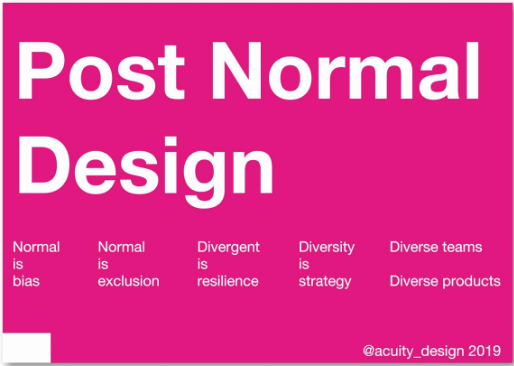 The little white rectangle on the bottom left of each slide represents the proportion of W.E.I.R.D. in the whole world population (White male, Educated, Industrialised, Rich Democratic) we usually design for, compared to the whole pink surface of the card. Check his website to learn more or follow him on Twitter.
Looking back at his slides today, the Doughnut Economics book reference was already there. This talk and meet-up really made me reconsider how we think about our society and how we run a session. So thanks Leah for organising this!
Covid-19 –> Service Design Scotland Gathering –> new project
I was attending regularly UX Glasgow meetups since May 2017, but had also started the Service Design Scotland meet up this year. Covid-19 has put all meet-ups online. Lorri Smyth, Barbara Mertlova and Mike Press from SDS started weekly gatherings Zoom sessions and they have been great! This week, it will be the last one.
They have a Slack channel and between Twitter and Slack, I joined Angela F. Orviz and now Serena Nüsing on a project, where we collect Practitioner's stories in the Service Design Community to see what everyone does, their aspirations and how we could collaborate better in the future.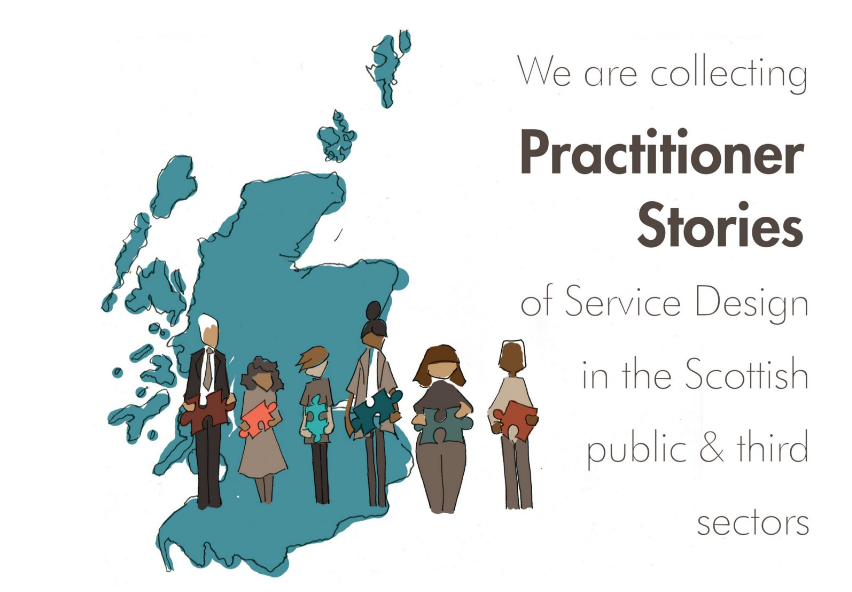 Meetup Collider – Liberating Structures
It is also thanks to Leah that I've discovered Liberating Structures (L.S.) and I hope to be able to use them more in the future, I wrote about it after a training day where she was one of the organisers.
And her meet-up group "Undesign | Redesign" was one of the 8 groups taking part in the JP Morgan Meetup Collider back in June 2019 where I heard of Code Your Future for the first time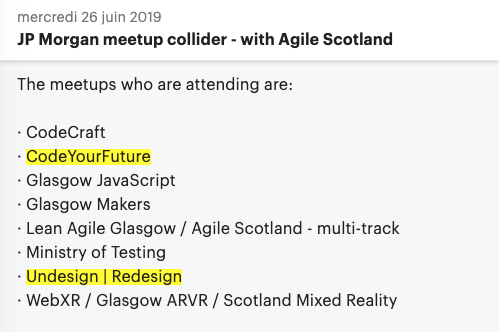 Code Your Future
This is a great organisation I started volunteering for now: the idea is to teach code to refugees and disadvantaged people. This is a great way to improve diversity in future teams. They have more women studying code than usual, and 70% of the students have a tech job or are in full time studies 6 months after graduating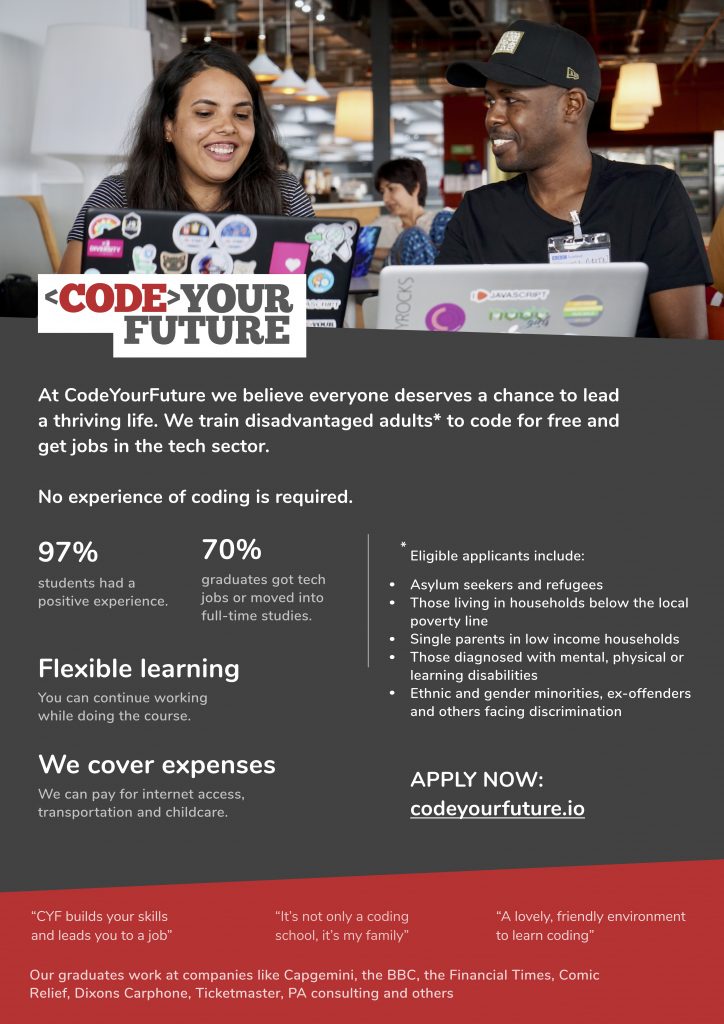 At the moment, I'm working on material to create an Accessiblity course for them. This is tying nicely two things I would love to see happening: more diversity and more accessibility aware people in tech.
You don't have to be a coder to be a volunteer, you can also help with soft skills and more.
Improving digital skills
This is the last of the 3 big projects I have outside work. I've already talked a lot about it in this blog post. I now have 5 people helping me with the code. This is also a great project, which allows me to code as it's something I don't do anymore at work.
Service design and the Mario complex
This is a blog post by Duncan Stephen. This really prompted me to rethink my role as a service designer, and which kind I was: plumber or saviour? I hope I'm somewhere in between. I really recommend reading this.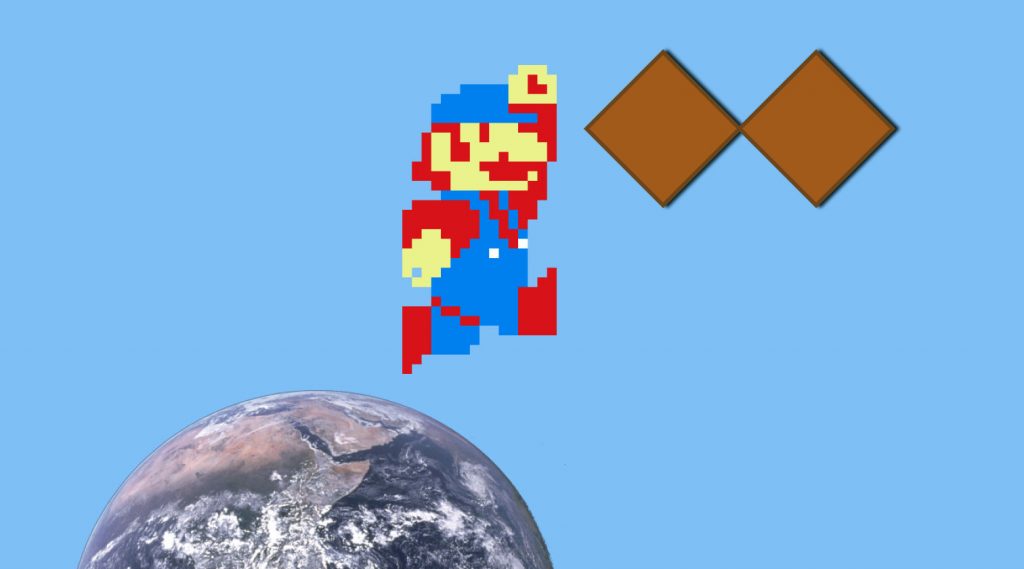 Gardening
This one, I would love to spend more time on. We have moved and there is a whole garden to design. It's the perfect opportunity to learn more about permaculture and try new things. The illustration below has nothing to do with my house, but I really liked, so that's why it's on the cork board at the top.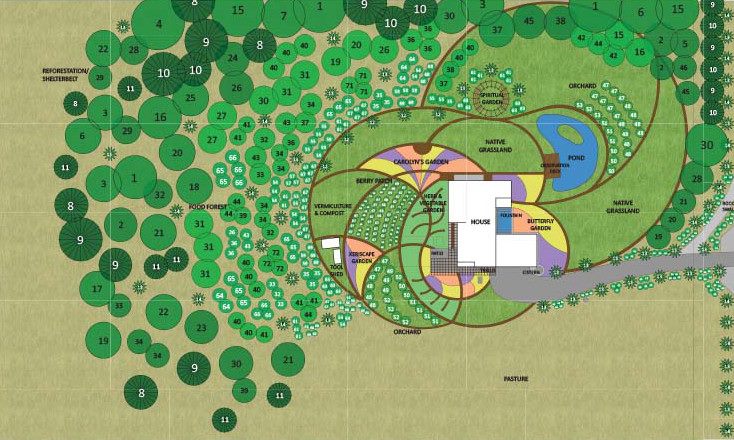 So yes…. very busy outside work, but in a good way. Online meet-ups and events have been a great way to chat with others and learn from them.
If you're interested in any of the projects I'm working on (Improving Digital Skills, Practitioners Stories for SD in Scotland or Code Your Future), get in touch!