Reading Time:
7
minutes
Looking at job ads, your value is usually judged by number of years on the job + tools you know and have experience with, but really… it should not be.

Note: I'm basing this on how it worked/works for me and on what I know best: the public sector in Scotland, hoping that my experience might help others.
New to design, where do you start?
These are some of the common questions we get in the UX Glasgow group:
do I need a certificate or some kind of diploma?
where can I get some training?
I'm a graphic designer or I work in Marketing, how can I become a [pick a job title in design: UX/Content/Service Designer / User researcher]?
do I need a portfolio?
how can I get some experience?
do I need to learn to code (Nah only joking, I'm not opening this debate here ahahaha!)
Initial training
Training will help you learn the theory and the basics. And like pretty much any job, you will also learn the jargon. I hope in the future we will use less jargon in design, but we're not there yet, so learning the terms will help you become more confident:
Journey map, service blueprint, wireframes, affinity mapping etc…
I've used the Interaction Design Foundation because it was online, the cheapest I could find and still really good. You can pick as many courses as you want and do it on your own time and speed.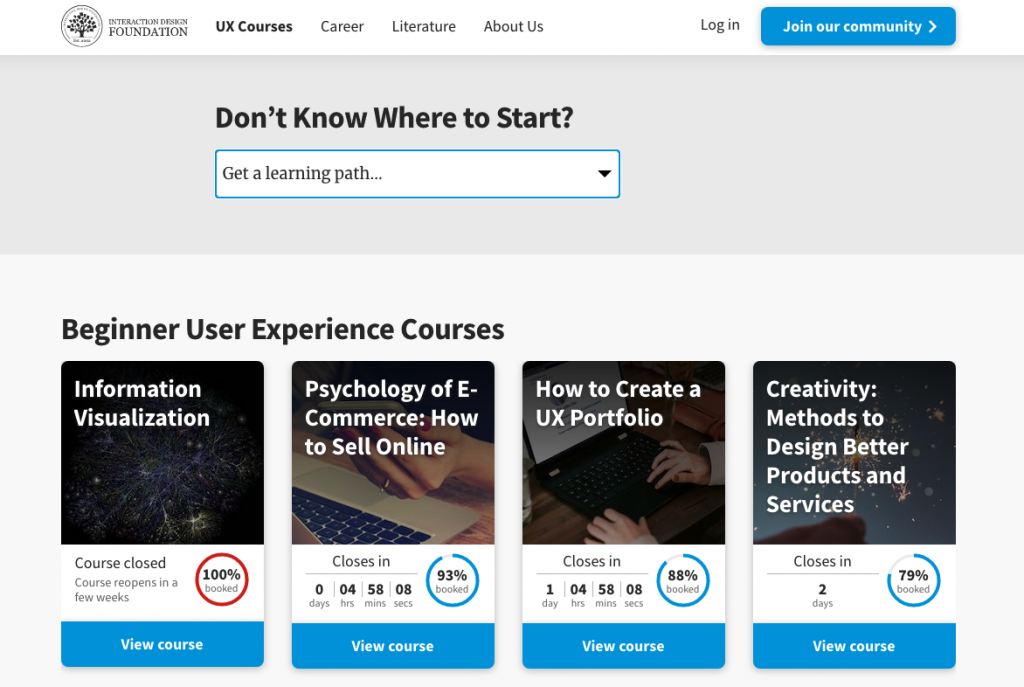 Some prefer to do a formal training. If you have the time and money, this might be best and increase your chances to find a job. But the initial training won't be enough. You will also need the practice and networking – I'll get back to this.
Tools
There are many of them and job ads often mention some tools you're supposed to have experience with. This was a tough one for me, I didn't know which one to focus on, didn't want to pay for a license. They tend to all work the same more or less. So you can learn one and then transfer this experience on a different one.
I started with Draw.io (now called diagrams.net) because it's free and now I'm doing pretty much everything in Miro.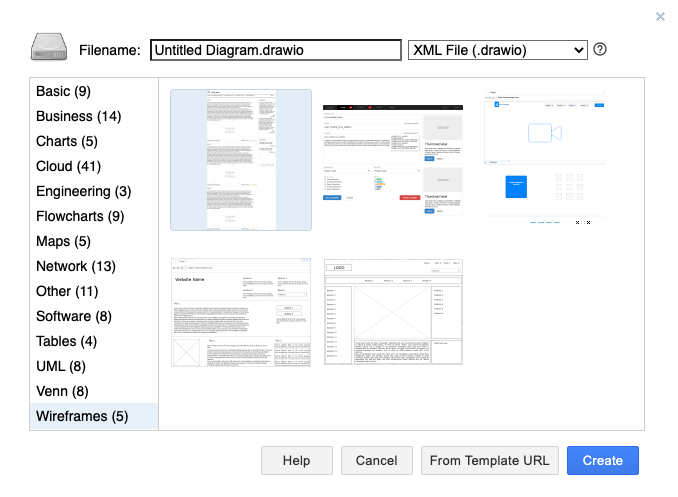 Google docs, sheets, slides, forms, drawings are also all good if you can't pay for licences and good for collaborating too.
Portfolio or a website to present your work and experience
I think it helps to have one. I certainly got more attention once I created mine. There wasn't much to show at the time, but it's not so much about quantity, it's about how you can use and showcase what you have. You can use previous work experience where you didn't have 'designer' in your job title but still did something that can illustrate your process and way of thinking relevant to design.
It doesn't have to be things you did during work hours either: volunteering, side projects, personal life can also be the material you use to show your experience.
It also doesn't have to be a website: you can make a presentation on Google slides and that's enough! Share the link to it in your LinkedIn profile or when you apply for roles.
Tip: keep notes, reflections and screenshots while you're on a project. This will help to improve your portfolio when you want to update it.
Does the number of years of experience really matter?
Yes and no…. it depends of what you have been doing with your time.
did you stay in the same company / organisation for years, worked on the same project, (or type of projects) or did you do different things?
have you tried different approaches, worked with a wide range of people, tools, different techniques?
are you the kind of person who reflects on why something failed or worked or do you just want to get the work done and move to the next one?
do you keep on learning or have you reach a stage where you feel you have enough experience to do your job and don't need more to get better at it?
To me, it's obvious that the number of years of experience in itself is not enough. What you worked on, who with and what you might have also done outside work matters too, maybe even more. The connections you've made with other designers, even outside the design community will also help you get better at it. So you might not have a lot of work experience yet, but you might have done a lot already compared to others who have been doing the same thing for years.
Getting the right information / training at the right time
Whether it's during your initial training or later, there is a lot of relevant knowledge that either:
won't hit home the first time you hear about it because you didn't experience yet a situation where this would have been useful
will make a lot of sense but you can't practically use it for a while
So unless you come across it again later, or remember to look for it again, this is lost because there is a constant stream of new things to read, learn, see, and there is only so much that you can take in.
Whether it's a talk you saw at a conference, a book or article you read, you will forget this information if you don't get to use it practically: quite often you can't, because deadlines won't give you time to try or you don't have enough agency to change things in your workplace or don't have the decision makers' buy-in.
Side projects – Volunteering
2020 meant working from home and doing so much online for me. I've been involved in a lot of side projects, volunteering and working with people online I had never met before. It has been a great opportunity to try things I could not do at work, learn new ways of working with people outside the design community, new tools. I've learned so much this way!

It's freeing: it's ok to fail, to try new things and this is the perfect way to learn by doing.
If you're not too sure where to start or what to work on, you can find people already working on something and looking for help. The Service Design Scotland Community had a shout out during each online Gathering event (you can see them in this Slack file), and there are groups like the Scottish Tech Army who could use your help for example.
It's a great way to get some experience. I highly recommend this.
Conferences and talks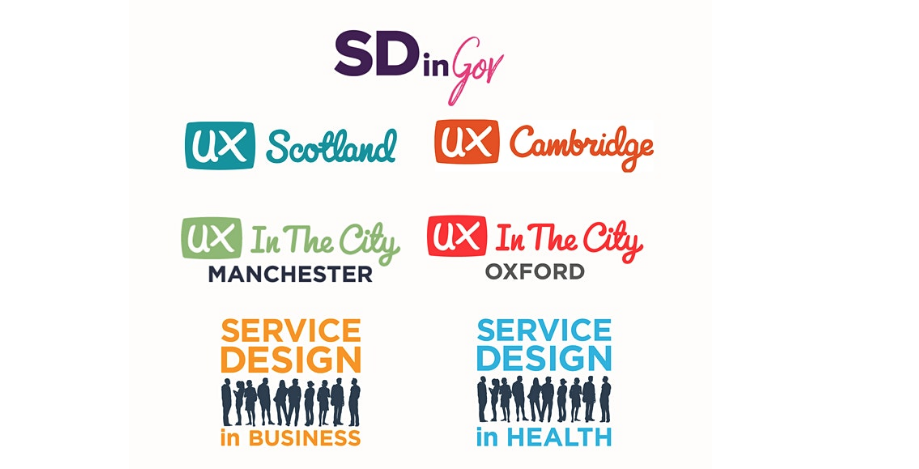 I like these. You can gain a lot from them. Now that all is online, you lose the networking aspect of it, the side discussions. But it's cheaper (lots of talks are even free now) and quite often recorded, so you can see more of them, take better notes to go back to later, share with others, see more talks that might have happen at the same time in a physical conference.
Get extra experience
The first conferences I attended, I wasn't officially working as a designer yet. But I still gained a lot. When done well, the talks where a speaker explains a work situation and reflects on it, are nearly as good as having that experience yourself.
Put words on something you've been through
Quite often you will hear something that you have experienced, but could not really put words on it, so this helps you reflects better, reuse potential solutions or don't make the same mistakes.
Back to the basics
Some times, while you gain experienced in your work, you forget about some of the basics along the way. Some talks are perfect for that: just bring you back some methods, ways to do things that you forgot along the way because you were busy trying new things all the time.
New things to try
Some concepts you had not heard of before or they didn't really make sense until now. Just need the space to try it after, which is not always possible unfortunately.
Grow more confident
That's another thing. Sometime, you will hear a talk and think: I know that! I came up with the same solution or even one you might feel was better. The value here is not the content of the talk, but the confidence you get and help fighting the Imposter syndrome that seems quite widely spread among designers.
Books and articles
They can be very similar to talks. Articles are quicker but can still be very valuable, books take more time and lately I really struggle to read a whole book. There is so much out there, and not always good… On Medium for example, anyone can write, so you might read great things there but also pretty poor content as well sometimes. Networking can help: by following the right people, they will sign post you to the resources worth reading.
Share your work
Working in the open, sharing what works (but also what doesn't!) will help you reflect on it, get feedback from others and make connections.
Networking
To me, it's key. I'm speaking about what I know: the design community in Scotland. I didn't know anyone back in 2017. But starting with the UX Glasgow group, and little by little, one event after the next, I now know a lot of people and not just in Scotland, much wider, who I can learn from. This has made me grow.
When I use the word 'grow' I think of this quote from Tyson Yunkaporta which will make a good conclusion I think:
"Aborigen people don't have a growth system, they have an increase system. You don't need to grow your brain to be smarter, you need to increase the number of connections and relations"

– Tyson Yunkaporta
Wishing everyone all the best for 2021!